PlayMais®

PlayMais®. A box full of creativity!

PlayMais® is a natural, versatile craft material for children, which is 100% biodegradable and therefore harmless to the environment.
PlayMais® is made from maize, water and food colouring. A little water is enough to stick them together - thanks to the natural starch in corn.
Alone or in a group the possibilities to play are unlimited. PlayMais® can be re-shaped, squeezed, cut and moulded. Postcards, buildings - everything is possible.
PlayMais® inspires the creativity of our children. Convince yourself of this environment, creative and entertaining game!
Not suitable for children under 3 years. Contains small pieces that can be swallowed.



PlayMais® is a natural, versatile craft material for children, which is 100% biodegradable and therefore harmless to the environment. It is m…
more ›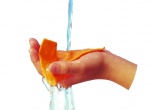 PlayMais®, can do it all! You can reshape, squeeze, cut, roll and rip it, and much more: PlayMais® offers endless modelling opportunitie…
more ›


Naturally good arguments. Our raw material is maize and the complete corn is used, so the energy-intensive process of starch production is av…
more ›


Development of social skills: Since PlayMais® is ideal for use with large groups of children, it supports the development of social behavi…
more ›


On this page we show you some of the unlimited possibilities in handling with PlayMais®. Have fun while leafing through! On selected mo…
more ›